Get to Know Us
Hi there, we're Lia and Jeremy, the accident-prone travel bloggers behind Practical Wanderlust. Welcome to our partnership page! Please allow us to shamelessly sell ourselves.

Practical Wanderlust specializes in off-beat couple's travel. We seek what makes a place unique (and maybe a little weird), and always find the humor in everything. We respectfully explore local historical & social context to see what makes a place "tick," and dish out practical & informative travel advice alongside funny remarks, anecdotes, and yes, sass.

Our mission is to keep it real, make our readers laugh, and to show that travel doesn't have to be perfect. Our voice & sense of humor keeps our readers attentive & highly engaged through our long, in-depth posts, and our authentic, self-deprecating honesty develops a personal relationship with our audience.

Since creating our travel blog in 2016, we have grown at an alarmingly incredibly fast rate. Now just over 3 years old, Practical Wanderlust reaches 3 million engaged and loyal readers, social followers & subscribers each month.
Our travel advice and writing has been featured in Fodor's, Travel + Leisure, the Washington Post, Matador, Huffington Post, Vice, Forbes, BUST magazine, and more.
You may have also seen Lia as a featured speaker at conferences like TBEX, Propel and Mediavine!
We know you're very busy and important, and we tend to be wordy (they don't call 'em long form blog posts for nothing). So we created a nice, organized Media Kit so you could look at exactly the same stuff as below, except with less words and more pictures.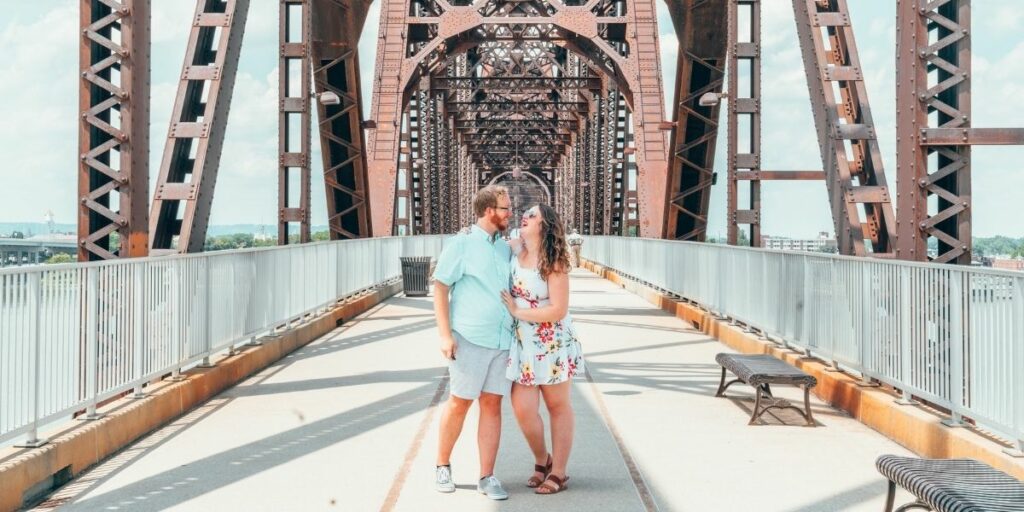 Who is our Audience?
80%
FEMALE
75%
USA BASED
50%
AGE 25-34
61%
MARRIED
Our typical reader is a millennial woman age 24-35 living in the USA. She has a steady job but also student loans and bills, so she prefers to travel on a low to mid-range budget. However, she is willing to splurge so long as she can justify the expense! She's interested in food & booze, hiking & the outdoors, ethical & sustainable travel, and typically travels with a partner or companion.
Our readers prefer to travel with a companion
Our reader will splurge for a truly memorable experience, but will typically cut back elsewhere on her trip to afford it
Our readers take our recommendations into consideration as it helps keep them on track for their budget
Our reader cares deeply about supporting brands, destinations and businesses that align with her values regarding ethical travel, animal welfare & sustainability
Our reader seeks out unique, off-beat experiences and accommodations. She isn't interested in cookie-cutter experiences and prefers to immerse herself in the destination she's visiting
Our reader wants to leave a positive impact. She seeks cultural context and an in-depth understanding of the people and places she interacts with while traveling
What we write about
Destination Guides
Couple's Travel
Food & Booze Travel
Hiking & Adventure Travel
Budget-Friendly Travel
Ethical and Sustainable Travel
TRAVEL PRODUCTS AND GEAR
We specialize in creating highly detailed long-form content, using humor & storytelling mixed in with practical, no-BS advice. We also dive deep into contextual cultural history and seek to respectfully tell the story of the places we visit, both past & present.
Here are the niches & topics we focus on:
Destination Guides: Our goal with every travel guide we create is to tell a destination's story: what made it what it is today, why is it important, and how can a visitor connect with and experience it? We weave respectful historical context & quirky narratives in with practical, down-to-earth travel advice.
Couple's Travel: There's nothing like a quirky romantic getaway to break the monotony of watching Netflix in your PJ's at home every night (JK, we do that every night when we travel, too). Since we (almost) always travel together as a couple, we love to create couples-focused destination guides – and personal posts about our adventures together.
Food & Booze Travel: Look, traveling is the best excuse to eat and drink stuff that you don't get to at home. We know it, you know it, and our readers know it. We are totally willing to donate our health for the sake of our audience, so yes, we WILL try that prize-winning deep-fried butter pie that your city is world-famous for.
Hiking & Adventure Travel: Here's the thing: we – and our readers – are adventurous, outdoorsy travelers. No, we're not very good at adventure or outdoorsy things. Yes, we want to try anyway. Yes, it will probably end in disaster. Yes, that WILL be the best story that comes out of the trip. Yes, we'll try to get our disaster on video. Yes, we will buy our own travel insurance.
Budget-Friendly Travel: Our readers have a steady income, but they're also millennials with student loans to pay and avocado toast addictions to feed. They're willing to splurge on one-of-a-kind experiences, but they prefer to offset their splurges by saving money elsewhere. Value is more important than a luxury to our readers, which means that we, unfortunately, can't accept your offer of bathing in a tub full of liquid gold while sipping from diamond-crusted champagne glasses *cries*
Ethical and Sustainable Travel: Both we and our readers care deeply about the environment, ethical and sustainable tourism, and responsible animal and wildlife experiences. We integrate this message into ALL of our posts and love highlighting responsible brands and experiences! That said: we will also call out unethical experiences when we see them, so please – don't put us on any elephant riding, dolphin petting, Indigenous-people-exploiting revisionist history tours!
Travel Products and Gear: Our readers dont want to be bringing everything except the kitchen sink because they aren't sure what they will need or suddenly be in a different country and realize they are missing something that they should of brought. Who want's too pay for overweight luggage? – Not us! Our in depth posts give the essentials you need depending on what type of travelling you are doing and what location you are in.
case

studiess

We have worked with some truly incredible brands and destination marketing organizations! Take a look at all of our sponsored posts! Or, just take a look at the case studies we've highlighted below.

About those case studies: we're total nerds, and we LOVE numbers. Calculating KPI's for each campaign helps evaluate our success and communicate ROI to our brand partners, while also giving us an excuse to dive into some spreadsheets (JK, we don't need an excuse. We live our entire lives on spreadsheets.) We've chosen a selection of case studies that we think represent our strengths.
Our Visit Norway campaign is an example of highlighting ethical and sustainable travel through visual storytelling and social media promotion
Our Grand Ole Opry campaign demonstrates long term ROI, growing in reach month after month well after our initial campaign
Let's Dive Into Those Case Studies!
Nashville, TN
Grand Ole
Opry
DELIVERABLES
30 DAY ROI
• Total Reach: 142.3K
• Social Shares: 815
• Engagement: 4.4%
1 YEAR ROI
• Total Page Views: 110K
• Social Shares: 14K
• Engagement: 48%
Norway
Norwegian Airlines
& impact Travel Alliance
DELIVERABLES
30 DAY ROI
• Total Reach: 364K
• Social Shares: 2.8K
• Engagement: 4%
savannAh, ga
get to know savannah
DELIVERABLES
• 2 Blog Posts (1, 2)
• 86 Instagram Stories (Link)
• 22 Static Social Posts
• 1 Dedicated Newsletter
30 DAY ROI
• Total Impressions: 243,000
• Page Views: 28,300
• Social Shares: 9,100
• Engagement: 7.3%
Sometimes our brand partners say really nice things about us. We like to take those nice things and file them away to look at lovingly from time to time. Here are some of our favorites!
"Lia is an absolute joy to collaborate with, and an ideal blend of content creator, influencer and travel professional. A multi-talented creative, her worldview helps her shape entertaining and educational content. She has an authentic way of engaging with her highly engaged audience, and provides them with honest, thoughtful content that is positioned to drive sales. Would book her again and again."

Kelley Louise
Founder & Executive Director, Impact Travel Alliance

"Wow! Your post on Rush Creek Lodge is not only beautifully written but captures the essence of the lodge perfectly. It truly shows that you got down to the bones of what we're all about here and it means the world to us."

Megan Gerace
Assistant Marketing Manager at the Evergreen Lodge & Rush Creek Lodge at Yosemite





"I LOVED the piece! It was so funny, a beautifully written narrative and your perspective ties it all together and brings the experience alive. We get hit up pretty frequently for different kinds of collaborations and often have bloggers/journalists on the tours, however I really, really enjoyed your piece. I think it must be one of my favorites! Excellent job, and I enjoyed reading all of the comments – great reader engagement."

Samantha Lewis
Executive Director, The Lima Gourmet Company
let's

work together

Listen, you've made it this far. Maybe we even made you laugh once or twice. That's pretty special, and we'd love to take things to the next level.

So, how can we work together? Well, we have a few ideas…
Sponsored blog posts
Sponsored social media content
Sponsored Vlogs
Sponsored Podcast Episodes
Press and FAM trip campaigns
Social media takeovers
Brand ambassadorship
Product reviews
Speaking & consultation
Wow! So many opportunities! You probably have a lot of questions for us, like "what are your rates?" and "can you take a video of yourselves wearing our product while also juggling Corgi puppies and lip-synching 90's pop songs?" The answer is yes, obviously, but we might need some help sourcing juggleable Corgis.
Oh hey, this is important…
Please note that ALL sponsored content will contain clear, honest disclosures as per FTC guidelines, and no-follow links as per Google guidelines. We do NOT accept pre-written sponsored content.
We do not promote products or brands that we don't personally stand by, believe, and love. Our readers' trust is the most valuable asset that we have, and we don't take that lightly. With great trust comes great responsibility and high conversion rates, as I believe a certain super-hero once said. So, if you would like us to write about your product, we will need to test it first.
And finally: we, unfortunately, are not able to work for free or on an exchange basis. Neither we, nor our growing team, have been able to convince our landlords to allow us to pay our rent with comped products or exposure. So until that's possible, thank you for your understanding!