Please double check what's open before your trip and follow all local mask guidelines to keep yourself and others safe! Also, ads are how we pay our bills and keep our blog free for you to enjoy. We also use affiliate links; if you make a purchase through them, we may receive a small commission at no cost to you.
Last month, I wrote an income report for 2017 explaining how I earned $22,000 in my first full year of travel blogging – check that out here. I got such fantastic feedback from readers who were inspired to start blogs and monetize their own travel blogs that I decided to continue posting income reports for the entirety of 2018!
January marked my first month as a full-time travel blogger, and my goal this year is to see if this is a viable career path (or if I have to suck it up and get a real job again). I'm so excited to see where this crazy path takes me and I have no idea what I'm doing (yet), so come along for the ride! We can figure sh*t out together. It'll be fun. And I'll only panic about health insurance like, sometimes.
2023 Travel Tip:
These days things can change quickly, so as soon as you buy your tickets, make sure to buy
travel insurance
in case you need to unexpectedly delay, cancel, or extend your trip. We recommend
SafetyWing
. For more details, head to our
travel insurance guide!
Looking for more income reports? You can read them all here.
Hey, are you a travel blogger too? I'm planning to post loads of posts about blogging this year, as well as monthly income reports. But they won't appear on the front page of Practical Wanderlust – since the majority of my readers could care less about whether I'm earning money, so long as I'm pumping out content fo' free … like, I love my readers, but let's be real – so be sure to subscribe to my email list to be notified when there's a new post about travel blogging.
Oh, and there's a huge bonus: I'll send you a FREE email course to help you monetize your own blog in just 5 days! Subscribe below. Yes, in that giant box. With the big button. Go on, now, don't be shy.
All righty. Let's dive in! How much did I earn in January?
January 2018 Travel Blog Earnings
In January of 2018 my travel blog earned me $3,959.94.
So, first of all, YAY! This is SO much more than I planned on earning this month. The plan I created for January had me earning $2,255.60, which means I beat plan by 76%. Holy sh*t. That's a lot.
I ended up re-working my annual plan as a result of this unexpected success and I'm anticipating a bit more for 2018 – it looks like I just might be able to clear that $50,000 mark after all! Yay, that's nearly a living wage here in San Francisco!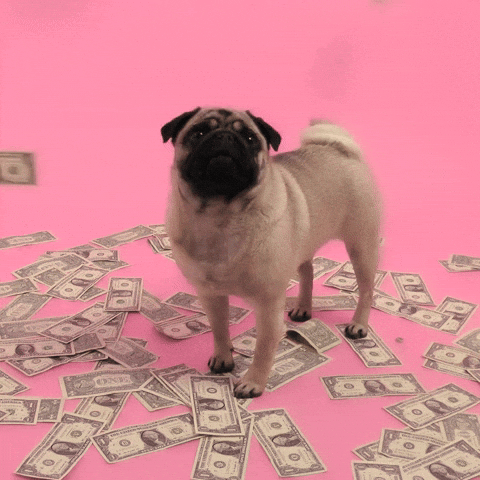 On a more persnickety note, it bothers me SO MUCH that I'm so close to $4k. Like damn can someone just send me $40.06 so I can sleep at night?! I know, I know, it's so nit-picky. I'm grateful for what I have, yadda yadda. But come on, you know it would irritate you, too. **UPDATE: I actually found like $100 that I totally forgot about, and then got approved for even more. Sooo I actually earned more than I realized.**
So, how the heck did I beat my monthly financial plan by 75%?! Am I just like, really bad at financial planning?! (Maybe…)
Let's break it down.
Travel Blog Stats: January 2018
For starters, I recieved a LOT more traffic than I anticipated last month. I planned to receive 80k page views, which I now realize was a mistake since I recieved about that much in December of 2017, and I neglected to factor in that January is a HUGE month for travel blogging. It's a great month for healthy food bloggers, too, apparently.
I mean, I only had one January to go off of historically, so I'm not beating myself up too much for not realizing this. But I'm definitely making a mental note for next year.
So just how much traffic did I receive in January 2018? 120,500 page views.
I'll be honest: my jaw is kinda hitting the floor. I can't BELIEVE those numbers. Here are some more:
January Page Views: 120,548
Unique Sessions: 73,742
Sessions: 89,848
Social Media Followers: 24,092
Email Subscribers: 5,523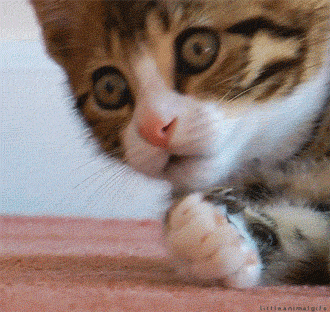 I mean, in January 2017, just 1 short year ago, I received 34,500 page views. And I couldn't believe THAT number, either. Y'all, that is a 250% traffic increase in just 1 year. If you haven't noticed, I love calculating things into percentages.
I'm trying not to let it get to my head, though: January is an especially good month, and I don't expect this traffic to keep up. According to my monthly traffic forecast, I won't hit that again until April.
But still, you guys. That's a LOT of page views. I'm still pinching myself!
It's mostly thanks to this massive traffic boost that I was able to earn so much more than I anticipated. Here's the breakdown of my earnings by category.
Travel Blog Income Report Breakdown: January 2018
Advertising: $1,604.27
Affiliate Income (Excluding Amazon): $791.44 $920.49*
Amazon Affiliate Income: $739.23
Paid Press/FAM Trips: $0
Sponsored Posts: $100
Social Media Consulting & Courses: $725
Grand Total: $3,959.94 $4,145.99
I'm not going to go into as much detail this month about each of these as I did for my 2017 income report, but here are the highlights.
Thanks to my traffic spike, my Mediavine earnings were actually MORE than they were in December. Which is crazy, because December RPM's (that's the $$ amount that I earn per 1k views) were WAY higher in December. Thanks, January traffic boost!
My Amazon income was also WAY higher than I anticipated. It was also higher than December, which is NUTS. You'd thank that after the holidays there would be a shopping lull, right?! But no! People are buying like crazy, apparently.
Here are the affiliate networks that are working best for me thus far (with links for you to apply, if you like!)
(Hey, if you sign up, could you do me a favor and put 6LSTX00 as your referrer? I'd appreciate it!)
* Why do I have my income crossed out? Um, because I found some more income I totally forgot about. More details in my February income report!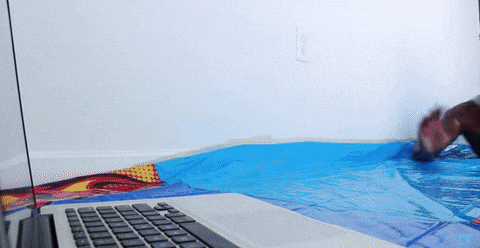 What Worked Last Month
What seems to really be working in my favor is a seasonal tourist interest in South America, I think – my South American posts are getting lots of traffic, and I drop lots of Amazon links on those post (like, I'm pretty sure I mention the Steri-Pen in every single post, because it is THE MOST USEFUL THING TO HAVE IN SOUTH AMERICA, and I'm obsessed with it).
I'm visiting Colombia again this month, and I'm super excited because that means I can write brand new South America content instead of recycling content from over a year ago!
Also, the last time I was in Cartagena I found it acceptable to take blurry cell phone pictures to use on the blog, which means every single one of those posts needs a massive overhaul. To be fair, Cartagena was the very first stop on our year-long honeymoon and our travel blog wasn't even a month old. We had so much to learn!
Another success this month a product review post. It's done SO well, I'm thrilled! Looks like I need to write more review posts. I always found them boring, but that one was actually really fun to write, mostly because I have a LOT of opinions on travel gear.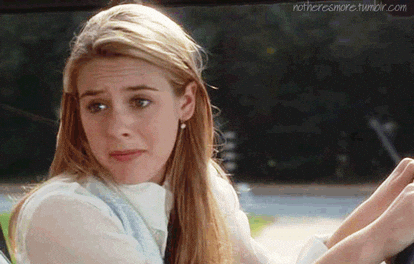 Misses Last Month
I really should have taken advantage of seasonality and written a Valentine's Day travel gift guide, but … I didn't. Whoops.
Also conspicuously absent is absolutely any income from press/FAM trips. That's OK. I'm not counting on them or relying on them. I've got a few FAM trips in the works, but so far nobody wants to pay me. Which is fine. Free travel is free travel, and I'm learning to get creative with monetization so that I don't NEED to be paid for every single trip I take. In fact, I've got already got 6 trips booked in the next 6 months and I'm paying for them ALL myself. RIP, all that money I'm earning from my travel blog. There it goes. Good-bye.
Which reminds me: after last month's income report, I got a lot of very strongly opinionated comments pointing out that without expense information, income reports aren't very helpful. Well, I hear ya, strongly opinionated people! You're right. So here are my blogging expenses for January.
Travel Blog Expense Breakdown for January 2018
Google Apps: $16
ConvertKit: $99
Virtual Assistant: $75
Adobe Creative Suite: $31.78
Hosting: $3.95
Office Supplies: $106.25
Slaying Social Services: $39.50
Keyword Research Tool: $8.45
Social Media Management Tools: $17.15
Total Blog Expenses: $397.08
Can you believe that I used to spend under $50 a month on my blog? What happened?!
To be fair, this month I bought myself some fancy office supplies, like a printer and a phone. That's a one time expense. But EVERYTHING else is a monthly paid service. I currently spend almost $300 every month.
I plan to do a more detailed post about what I choose to spend money on and why, but here's a VERY quick rundown:
Google Apps: I use Google for all of our website services, including email, a shared drive, etc for both Practical Wanderlust and Slaying Social.
ConvertKit, my email host, is by far the most expensive item I pay for each month. It didn't use to be, but as my email list has grown this year, my expenses associated with it have grown, too. And next month it will grow again because I'm absorbing Slaying Social's email expenses, too. But the thing about ConvertKit is that it's worth it: it's a very powerful platform. Also, my email list is MINE, which means no algorithmic changes to worry about. I feel that my mailing list is absolutely a worthy investment. This year, I'm working on monetizing my email list to offset this cost. More on that very soon 😉
Virtual Assistant: I pay my VA to help me with Pinterest tasks and other time-saving things. I no longer have time for these sorts of tasks, and she does a great job. It's worth it for the time it saves me!
Adobe Creative Suite: I pay for Lightroom, Photoshop, and Premiere. I use Photoshop all the time for my pins. I'm learning how to use video, so hopefully I'll use Premiere SOON. Lightroom … well, it was free and it came with Photoshop. Maybe I'll use it one of these days.
Hosting: I really like my host, FastComet. There are NO limitations on the size of my site, unlike SiteGround, and the customer service is fantastic, unlike BlueHost. I've been with them since the beginning and I have both of my sites with them.
Slaying Social Services: We are currently paying for a course hosting platform and a webinar platform.
Keysearch is my SEO tool and I love it! It's easy to use for keyword research and it's made a HUGE difference in my traffic levels. Pssst, here's a 20% discount code if you sign up with that link: KSDISC
Social Media Management Tools: I am currently paying for both Tailwind and Boardbooster for Pinterest. I will probably expand this soon as well, especially with the new Instagram changes that make it possible to schedule posts!
You'll notice that conspicuously absent from this list is my travel expenses. Ahem. Just assume that I'm currently spending all of my travel blogging income on either living expenses (like … food and rent) or travel. There it goes, y'all. All my money. Goodbye, money *waves*
One of these days, I hope to earn enough to pay for travel, living, and ALSO like, have some savings left over 😉 but we're not there QUITE yet. Hopefully by the end of the year.
Which reminds me – one extremely important tip: do not start a blog without a 6 month emergency fund already saved up! You will need it. I made the decision to take a contract job for several months back in October to save my emergency fund back up (since we already spent my nest egg on our year-long honeymoon, remember?) so I'm not so nervous right now. But at the end of this year, the plan is definitely to have enough income to actually afford to tuck some money away for the future.
But I guess we'll see what happens!
---
I hope my 2nd ever travel blog income report was helpful/interesting! What questions do you have about travel blogging, monetizing a blog, or starting a blog? Drop me a comment below!
Want to read more of my income reports? You can find them all here.