Please double check what's open before your trip and follow all local mask guidelines to keep yourself and others safe! Also, ads are how we pay our bills and keep our blog free for you to enjoy. We also use affiliate links; if you make a purchase through them, we may receive a small commission at no cost to you.
Psst: This post, along with the rest of my income reports, now appears on Slaying Social instead of here. Please head there to read all future income reports!
At the beginning of 2018, I wrote an income report for 2017 explaining how I earned $22,000 in my first full year of travel blogging. – check that out here. I got such fantastic feedback from readers who were inspired to start blogs and monetize their own travel blogs that I decided to continue posting income reports for the entirety of 2018! Take a look:
January marked my first month as a full-time travel blogger, and my goal this year is to see if this is a viable career path (or if I have to suck it up and get a real job again). I'm so excited to see where this crazy path takes me and I have no idea what I'm doing (yet), so come along for the ride! We can figure sh*t out together. It'll be fun. And I'll only panic about health insurance like, sometimes.
Psst: Be sure to follow me on Instagram and watch my daily Stories – I share my travel blogging task list every day and take you behind the scenes of what it's like to be a full time travel blogger! (Spoilers: it's way less glamorous than you're imagining.)
Here's what you'll find in this post
2023 Travel Tip:
These days things can change quickly, so as soon as you buy your tickets, make sure to buy
travel insurance
in case you need to unexpectedly delay, cancel, or extend your trip. We use
WorldNomads
and
SafetyWing
. For more details, head to our
travel insurance guide!
Hey, are you a travel blogger too? I'm planning to post loads of posts about blogging this year, as well as monthly income reports. But they won't appear on the front page of Practical Wanderlust – since the majority of my readers could care less about whether I'm earning money, so long as I'm pumping out sweet, juicy content fo' free – so be sure to subscribe to my email list to be notified when there's a new post about travel blogging.
Oh, and there's a huge bonus: I'll send you a FREE email course to help you monetize your own blog in just 5 days! Subscribe below. Yes, in that giant box. With the big green button. Go on, now, don't be shy.

All righty. Let's dive in! How much did I earn in April?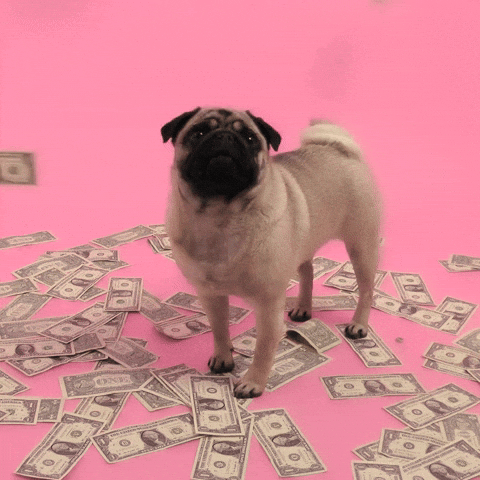 April 2018 Travel Blog Earnings
In April of 2018 my travel blog earned me $5,882.77.
This is only a small increase from last month, but whatever, I don't care because it's nearly $6k and I might just keel over from excitement.
This Month's Stats & Traffic
Let's talk traffic! Context is important, and tracking my stats is just as crucial to understanding my earning potential and growth as tracking my income.
I make sure to do this every month because I don't want anyone to compare themselves to me without an complete picture of how I'm achieving my income. A blog with 10k monthly traffic is at a totally different stage than a blog with 100k monthly traffic, and they shouldn't be compared directly to each other because it's just not fair.
For additional reference, my blog has been in existence now for 22 months, which means it's still a fussy toddler blog. I can't believe I'm nearing the 2 year mark already!
April Page Views: 122,145
Uniques: 75,476
Sessions: 91,362
Social Media Followers: 27,8234
Email Subscribers: 5,570
My page views this month barely increased, but I didn't really expect them to. They should be staying right where they are until around late May or June, when people start seriously planning their summer travels. At least, that's what I'm hoping.
If you're the kind of person who pays attention to stuff, you might notice that my email subscriber number decreased pretty significantly, from over 7k to 5.5k. Did I experience a mass exodus of people after sending out a truly horrific email?
Well, no. I actually cleaned up my email subscriber list to get rid of dead weight and "cold" subscribers – folks who signed up way back when, but then never bothered to open any of my emails or take them out of the "spam" folder. Those subscribers aren't doing me any good, and they actually cost me money. So I cleared out a massive chunk of them to save some cash and improve my email open and click rates.
Travel Blog Income Breakdown
Ok, enough chit-chat. Let's get to the good stuff. I know this is why you're here, and I"m gonna give you the goods. Here we go!
Advertising:$2,471.69
Affiliate Income (Excluding Amazon): $1,746.78
Amazon Affiliate Income: $1,422.83
Paid Press/FAM Trips/Sponsored Posts: $0
Freelance Writing: $0
Social Media Consulting & Courses: $241.47
Grand Total:$5,882.77
Let's break down what worked and what didn't.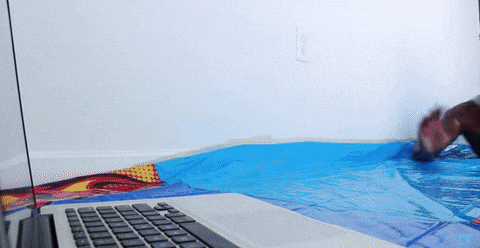 What Worked This Month
Uhhh… this month is boring, y'all. I honestly don't have much to say here. Everything was basically the same as last month, except my Amazon earnings in April were $400 more than March. In fact, if it weren't for my Amazon increase, I would've had almost the same month in April that I did in March.
As for why Amazon increased so much, honestly, I don't know exactly why. It's been increasing steadily each month, but I haven't written any new posts to specifically amp up my Amazon sales. I'm going to attribute it again to seasonality – warm weather means more people going outdoors, and more people going outdoors means more people buying things like hiking gear and bug repellent, or whatever.
Everything else was just about the same as before. Even Mediavine only increased by a paltry $30. Don't worry – I still love Mediavine, even if they didn't pull $1,000 out of thin air for me like they did in March.
Oh, here's a fun thing that happened: I forgot that I'd signed up for Amazon.co.uk ages ago, and then didn't realize that they'd actually been sending me gift cards for months. So I finally added them all into my account – you can only use them for the UK Amazon site – and bought myself a FitBit. I still have some left over, too. So if anyone has any recommendations for good stuff you can get from Amazon.co.uk, I'm open to suggestions 😉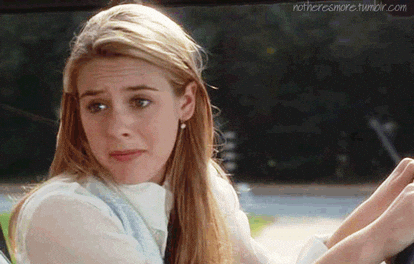 Misses This Month
Honestly, my biggest miss in April is that I didn't have time to actually publish anything. In the entire month of April, I only published 2 blog posts – and one of them was my income report, which barely counts since it's pretty much just a copy/pasted template and a bunch of numbers. Yikes.
Why didn't I post much in April? I was just crazy busy, honestly. We were traveling the entire first week of April to Utah and Los Angeles, and then a bunch of travel bloggers came into town and I spent all weekend with them, and then we left for a few days in Portland, and then I had exactly 1 weekend at home before taking another week off to go visit friends in Colorado. And in between each trip, I was running around like an insane person just trying to stay on top of my life.
Plus, I wanted to prioritize other things in April over publishing new content. Which was all well and good, until I realized it had been a month since I had published anything new and started freaking out about it.
So, yeah. Too much travel, not enough time for actual work. #TravelBloggerProblems, amirite?
But unfortunately, this is one of the realities of being a full time travel blogger – you don't have nearly as much time to actually write stuff as you think you do! Oh hey, I've just published a blog post about that, plus a bunch of other things nobody tells you about being a full-time travel blogger. You should go read it.
Even though my Amazon income was up, most of my individual affiliate programs weren't great in April. CJ, ShareaSale and AWIN continue to be massive disappointments, while SkimLinks continues to delight me. Which means that it's time for a switch. I'm going to officially start removing non-performing affiliate links and replacing them with SkimLinks-friendly links, instead.
Er, when I have time, that is. Which I kinda don't until … July. So.
I still relied too much on passive income this month, but luckily that's all going to change soon. During the summer I've got several paying gigs lined up, so I feel a little bit better about my lack of diversification.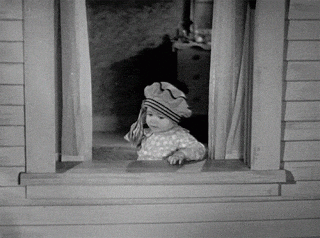 Travel Blog Expense Breakdown
How much money did I throw away this month? So much! This much:
Google Apps: $20
ConvertKit: $88.09
Virtual Assistant: $30
Adobe Creative Suite: $31.78
Slaying Social Services: $39.00
Keysearch: $8.45
Social Media Management Tools: $25
Professional Development: $351.96
Hosting: $125
Total Blog Expenses: $299.87
Travel Expenses: $677.25
We only took 2 trips in April. And to be honest, most of those travel expenses were for food. But somehow we still managed to spend $822. I guess I shouldn't be surprised. Because I mean … have you met us?
In April, we visited Park City and Salt Lake City, Utah for Jeremy's 30th birthday. We also traveled to Portland, Oregon for a weekend getaway with a friend.
Still, despite eating an impressive amount of food, we were able to take a net income of $4,905.65 to the bank this month, all from the blog. Wheee!
Um, spoilers, though: I spent like, all of it in May. But I don't want to ruin this moment for myself, because this is my April income report. So WHEEEE!
One big change in our otherwise fairly predictable expenses is our host. We took the plunge and switched to Performance Foundry this month after a few incredibly stressful incidents with our site going down – all of which seemed to occur precisely during the times when we were traveling with no Wi-Fi. Ugh.
Our old host, FastComet, treated us well for almost 2 years. They were incredibly affordable and cost us almost nothing at $3 or so a month. But we outgrew them – in the past couple of months, we were getting daily warnings that our ever-growing bandwidth limit was about to be reached. Bandwidth limits being reached meant the site going down – a terrifying prospect.
We kept throwing money at the problem, hoping to buy more space and make the warnings go away, but for whatever reason, they didn't. Besides, I didn't like the idea that my growth and success was a PROBLEM. I wanted a host that would value and celebrate the size of my blog, not threaten to shut me down constantly.
So I started researching. I found out that what I was experiencing is pretty common with blogs once they reach a certain size – cheap hosts, the ones we all start out with when we first buy our domain name and don't want to part with a heap of cash, are made for baby blogs. Once your blog gets bigger, you need a grown-up host.
Performance Foundry is a grown-up host. They provide fully managed hosting, which is like having a team of tech experts at your fingertips. They handle things like site speed optimization, plugin updates and fixing broken plugins, making sure my site is never down (and getting it back up when it is, without needing to be called and yelled at), and even basic, minor coding fixes.
Like, I once asked them if they could recommend a decent contact form plugin. Instead of just recommending me a plugin, they built me my own. Um. What?! How rad is that?!
Switching over was totally painless – as in, they handled everything and I did nothing – and so far I feel that my $125 is money extremely well spent! I'm lovin' the grown up blog life. If you've been having bandwidth problems, issues with your host, or you're just getting to the point where you've outgrown your host (seems to happen around 100k+ monthly views or so) definitely give them a try!
Other than my new host, here's a quick rundown of what I spent money on this month:
ConvertKit: ConvertKit is my email host. I have a big email list and I do a lot of email marketing, so this is a big expense for me. In previous months I mentioned that I was considering switching email providers, but I think I'm gonna stick with ConvertKitafter all. Not only do I not have any time to switch everything over – at this point, I've got everything set up to run on auto-pilot – but I did a big clean-up of my email list and I feel a lot better about my monthly costs. I just need to actually USE it more often, I think – other than my automated sequences, I only send out 1-2 emails per month!
Virtual Assistant: I pay my VA to help me with Pinterest tasks and other time-saving things. I no longer have time for these sorts of tasks, and she does a great job. I didn't post very often in April, so I didn't have much for her to do for me last month. I'm anticipating expanding this role quite a bit soon, though!
Google Apps: I use Google for all of our website services, including email, a shared drive, etc for both Practical Wanderlust and Slaying Social. I'm actually only supposed to be paying $10 each month, but I set something up wrong and now it's a lot of work to fix, sooooooooooooooo….
Adobe Creative Suite: I pay for Lightroom, Photoshop, and Premiere. I use Photoshop for my pins and Lightroom to batch edit photos. I'm learning how to use video, so hopefully I'll use Premiere SOON. Haha, that will never happen.
Slaying Social Services: We are currently paying for a course hosting platform and a webinar platform.
Keysearch is my SEO tool and I love it. It's worth it's weight in gold, but it's actually pretty cheap each month!
Social Media Management Tools: I am currently paying for both Tailwind and Boardbooster for Pinterest and an auto-scheduler for Instagram. I'm considering paying for something more comprehensive, like Hootsuite or Buffer, so this will probably increase at some point too. Stilllllll evaluating that.
Professional Development: Conferences, courses, and other things that I pay for to improve my own skills and further my career go in this category. In April, I bought myself a plane ticket to a conference in May. Ahhh!
Well, that's all, folks! What questions do you have about travel blogging, monetizing a blog, or starting a blog? Drop me a comment below!