Please double check what's open before your trip and follow all local mask guidelines to keep yourself and others safe! Also, ads are how we pay our bills and keep our blog free for you to enjoy. We also use affiliate links; if you make a purchase through them, we may receive a small commission at no cost to you.
Spoilers: I LOVE income reports. And it's not just because I'm nosy and like to know exactly how much everyone else makes and brag shamelessly about my own income levels. I feel strongly that income reports, and the transparency that comes along with writing them, are important for 2 reasons:
Knowing what fellow travel content creators are earning (and charging) helps to set realistic benchmarks for your own success. They're both motivating AND educational!
Speaking openly about the money side of this industry reduces the taboo surrounding asking for and discussing payment. That taboo hurts travel content creators by making it harder to ask brands and sponsors for the payment that your work deserves, particularly for women who are socially trained to be accommodating and self-sacrificing.
I find income reports empowering. And so, at the beginning of 2018, I wrote an income report for 2017 explaining how I earned $22,000 in my first full year of travel blogging – check that out here. I got such fantastic feedback from readers who were inspired to start blogs and monetize their own travel blogs that I decided to continue posting income reports for the entirety of 2018!
January 2018 marked my first month as a full-time travel blogger, and my goal this year is to see if this is a viable career path (or if I have to suck it up and get a real job again). I'm so excited to see where this crazy path takes me and I have no idea what I'm doing (yet), so come along for the ride! We can figure sh*t out together. It'll be fun. And I'll only panic about health insurance like, sometimes.
Psst: Be sure to follow me on Instagram and watch my daily Stories – I share my travel blogging task list every day and take you behind the scenes of what it's like to be a full time travel blogger! (Spoilers: it's way less glamorous than you're imagining.)
Here's what you'll find in this post:
2023 Travel Tip:
These days things can change quickly, so as soon as you buy your tickets, make sure to buy
travel insurance
in case you need to unexpectedly delay, cancel, or extend your trip. We use
WorldNomads
and
SafetyWing
. For more details, head to our
travel insurance guide!
Want to read more of my income reports? You can find them all here.
Hey, are you a travel blogger too? I'm planning to post loads of posts about blogging this year, as well as more monthly income reports. But they won't appear on the front page of Practical Wanderlust – since the majority of my readers could care less about whether I'm earning money, so long as I'm pumping out sweet, juicy content fo' free – so be sure to subscribe to my email list to be notified when there's a new post about travel blogging.
Oh, and there's a huge bonus: I'll send you a FREE email course to help you monetize your own blog in just 5 days! Subscribe below. Yes, in that giant box. With the big button. Go on, now, don't be shy.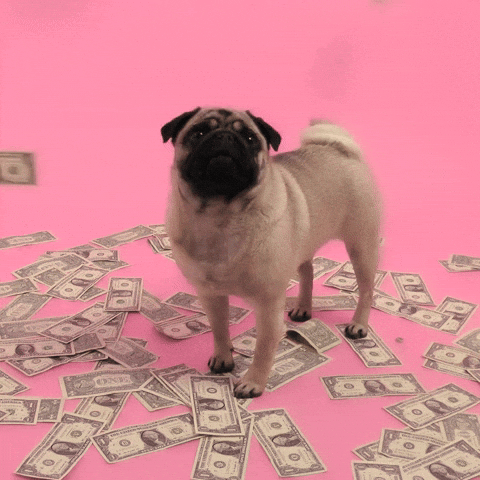 March 2018 Travel Blog Earnings

All righty. Let's dive in! How much did I earn in March?
In March of 2018 my travel blog earned me $5,421.36. Whaaaaaaaaaat?! Earning over $5k in one month was my 2018 goal. My annual plan didn't have me hitting it until DECEMBER.
You guys, I hit my annual goal 9 MONTHS EARLY. Holy freakin' crap! Can we all bust out like 83 bottles of champagne together? I don't even know what to do with myself now.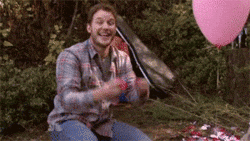 It's always so fun to hit a major achievement goal, but personally, I feel weird when I don't have a goal. I always have to have goals. When I first started the blog, my goals were all page view related. I remember the absolute elation of finally hitting 10k monthly page views. It felt like my blog materialized into something REAL that day. It wasn't a hobby anymore – it was like, a real thing. The possibilities felt endless.
But I didn't get that sense of absolute giddiness when I hit 50k or even 100k monthly page views, for some reason. By then, I'd changed my goals. After I qualified for Mediavine (more about them below), I no longer cared much about how many page views I earned each month.
My goals shift from month to month, long term to short term: sometimes they're monetary, like wanting to hit $5k in a month. Sometimes my goal is to grow a specific social account, like my Instagram which is somehow STILL NOT AT 10K FOLLOWERS YET (heyyyyyy psst, want to help me out with that? Go follow me on Instagram!)
So now that I've hit my 2018 financial monthly income goal, which is nuts, I need a new goal. I've re-adjusted my annual plan to reflect the trends I'm seeing so far, and it looks like I'm on track to earn my old corporate salary (before tax).
So, that's my new 2018 goal: I want to replace my old corporate salary with sweet freedom blogging income.
I literally thought that would take years. I could NOT be more excited, y'all!
This Month's Stats & Traffic
Let's talk traffic! Context is important, and tracking my stats is just as crucial to understanding my earning potential and growth as tracking my income.
Also, this is important: don't go comparing yourself to me if you've got a baby blog. You're doing GREAT on your journey! You're killin' it. But here's what it might look like for you in the future.
For reference, my blog has been in existence now for 21 months, so it's like a fussy toddler blog. I can't believe I'm nearing the 2 year mark already!
March Page Views:120,709
Uniques: 74,673
Sessions: 91,233
Social Media Followers: 26,825
Email Subscribers: 7,300
Even though my earnings have been blowing my monthly plan out of the water, my views are actually staying right on track to where I expected them to be. Last year, February was a slow month, and January and March were good months for traffic. I hit 120k monthly page views in both January and March, which I'm very happy with!
Travel Blog Income Breakdown
Ok, enough chit-chat. Let's get to the good stuff. I know this is why you're here, and I"m gonna give you the goods. Here we go!
Advertising: $2,444.86
Affiliate Income (Excluding Amazon): $1,727.19
Amazon Affiliate Income: $1,029.31
Paid Press/FAM Trips/Sponsored Posts: $0
Freelance Writing: $0
Social Media Consulting & Courses: $220
Grand Total: $5,421.36
Let's break down what worked and what didn't.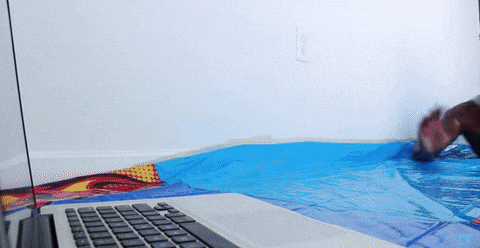 What Worked This Month
Essentially all of my income this month came from advertising revenue and affiliate income. Which is great because I love passive income and it's exactly what I want the foundation of my earnings to be built on top of. But it also makes me a touch nervous because I need my earnings to be really diversified if I'm going to be doing this for the long haul …
First let me talk about Mediavine, like, again. I JUST LOVE THEM SO MUCH. Despite having the same number of page views in March as I did in January, my Mediavine income increased by over 50%.
What!? How?! Why?? That's insane!
Here's what happened: first of all, March was the end of the quarter, so ad spend was up a little bit compared to January.
But what REALLY tipped the scales is that Mediavine popped up one day like "hey, click this button and you'll get a bunch more income." I clicked the button. BOOM, my earnings were up by like $20 every single day. Just out of nowhere.
They're like the income fairies, always working tirelessly behind the scenes to make dollar bills magically fall from the sky.
Mediavine, I love you. For those of you seeking to monetize your own blogs: apply to Mediavine ASAP. I'm going to be shouting this from the rooftops until the cows come home, or whatever.
OK, so other than Mediavine making all of my dreams come true (again) what else worked? Amazon kicked a$$ this month! I earned over $1k on Amazon for the first time EVER.
I'm attributing this mainly to seasonality – as the weather warms up, more folks are looking to do things like or go hiking or travel for spring break or summer vacation, and they're buying gear for their trips. I'm definitely looking forward to what this means for my Q4 earning potential!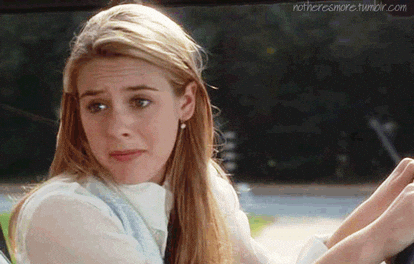 Misses This Month
Although Amazon killed it, and a couple of my affiliate programs have been working great for me, I haven't seen the growth I was hoping for with some of the bigger affiliate networks. I get pretty good sales from individual programs where I'm working directly with the company whose product I'm promoting, but the massive conglomerate affiliate networks don't seem to be working for us.
I'm referring mostly to CJ and ShareaSale. AWIN is OK, although I seem to have hundreds of dollars pending that may or may not ever be approved or paid out.
And like I mentioned last month, SkimLinks is surprisingly awesome – they've got higher rates than most of the other networks we've joined, great tracking, and regular payments. We actually just started receiving regular checks from them, so they're on my A-OK list.
But CJ and ShareaSale? … nada. Like, crickets. There is nothing happening there. I mean, there are HUNDREDS of clicks, but apparently, there are no conversions.
To that, I side-eye … HARD. My conversion rates for literally every other program are very healthy. My readers buy stuff. I don't think *I'm* the issue here. I'm wondering if maybe their tracking cookies aren't exactly as effective as they're supposed to be…
But I mean, that's a tin-foil hat theory. Still, just to be safe, I'm moving away from those networks and doing as much work as I can with individual, smaller affiliate networks. I want to work directly with brands I'm really passionate about that align with my values and my reader's interests, rather than just whoever's promoting a 10% rate on CJ.
Anyway, other than crappy conversion rates on those affiliate networks, the other big miss this month is that I didn't earn ANY non-passive income.
I mean, I love passive income … a lot. But I want to be diversified. The last thing that I want is for Amazon to shut down its affiliate program or something and totally f*** me. I need to be staying pro-active.
As my mom used to say to me on our farm in Kentucky (yes y'all, I grew up on a farm in Kentucky): don't put all of your eggs in one basket. Also, don't count your chickens before they hatch. Are those things everyone's mom says, or is it more like a Kentucky farm mom kinda saying?
Anyway, I'm neither putting my eggs into one basket nor counting those eggs. Err… what I'm trying to say is, I need to stay vigilant about doing things like consultations, sponsored work, etc – just to be on the safe side. I don't want to get too lazy and complacent because passive income is amazing.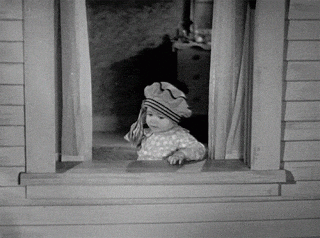 Travel Blog Expense Breakdown
How much money did I throw away this month? So much! This much:
Google Apps: $20
ConvertKit: $128
Virtual Assistant: $50
Adobe Creative Suite: $31.78
Slaying Social Services: $39.00
Keysearch: $8.45
Social Media Management Tools: $41.56
Professional Development: $0
Contractors: $31.20
Blog Expenses: $326.54
Travel Expenses: $570.76
My blog expenses held pretty steady this month, but there will be some big changes next month since I'm switching to a much more expensive host (and still evaluating whether to stay with my email provider).
Thankfully my travel expenses this month were way less than last month thanks to not going on an international trip! We took only domestic trips in March, which kept our costs lower. The biggest expenses were actually at the very end of the month for a trip which mostly happened in April.
Net, I took home about $4,500 this month! Which is double what I was able to pocket last month, woohoo! Now I can buy more plane tickets. And groceries!
Here's a quick rundown of what I spent money on this month:
Google Apps: I use Google for all of our website services, including email, a shared drive, etc for both Practical Wanderlust and Slaying Social. I'm actually only supposed to be paying $10 each month, but I set something up wrong and now it's a lot of work to fix, sooooooooooooooo….
ConvertKit, my email host, is by far the most expensive item I pay for each month, and I'm paying for both Practical Wanderlust and Slaying Social. As my email list has grown, the expenses associated with it have grown, too. I'm currently evaluating whether I can switch to a cheaper email marketing provider and save some cash, so this may (hopefully) decrease soon. In the meantime, I just did a massive clean-up to remove non-active subscribers from my list to hopefully help slow this rapidly rising cost.
Virtual Assistant: I currently pay my VA to help me with Pinterest tasks and other time-saving things. I no longer have time for these sorts of tasks, and she does a great job. It's worth it for the time it saves me!
Adobe Creative Suite: I pay for Lightroom, Photoshop, and Premiere. I use Photoshop all the time for my pins. I'm learning how to use video, so hopefully I'll use Premiere SOON. And I've been learning to use Lightroom all month! It's been saving me a LOT of time, so I'm loving it so far.
Slaying Social Services: We are currently paying for a course hosting platform and a webinar platform.
Keysearch is my SEO tool and I love it. It's worth it's weight in gold, but it's actually pretty cheap each month!
Social Media Management Tools: I am currently paying for both Tailwind and Boardbooster for Pinterest and an auto-scheduler for Instagram. I'm considering paying for something more comprehensive, like Hootsuite or Buffer, so this will probably increase at some point too. Stilllllll evaluating that.
Professional Development: Conferences, courses, and other things that I pay for to improve my own skills and further my career go in this category. I didn't develop myself in March, whoops.
Contractor: This month I hired a contractor to help me with some technical stuff, cuz I'm a blogger, not a programmer, and I don't have time to spend ramming my forehead into a wall over a few lines of code.
---
Well, that's all, folks! What questions do you have about travel blogging, monetizing a blog, or starting a blog? Drop me a comment below!
Want to read more of my income reports? You can find them all here.
Wish you could quit your job & travel?
Listen: it's time to stop dreaming and start planning. My best-selling book, How to Quit Your Job & Travel, is a practical, step-by-step guide to one of the most exciting, exhilarating, and terrifying things you'll ever do.
You'll learn how to tackle each of the challenges of long-term travel, from finances to fear to returning to reality – and all the nitty-gritty logistics along the way. Ready to get started?
---