Please double check what's open before your trip and follow all local mask guidelines to keep yourself and others safe! Also, ads are how we pay our bills and keep our blog free for you to enjoy. We also use affiliate links; if you make a purchase through them, we may receive a small commission at no cost to you.
You guys: I had another $10,000 month! What the actual heck!? I'm freakin' out! Is this like … a thing now? Is it not a complete and total fluke? This is the 3rd time this YEAR that I'm hitting over $10,000 in a single MONTH, and I'm feeling all KINDS of ways. In fact, if I could duplicate that level of crazy success every month for the next 4 months, there's a chance I might actually pull off a $100,000 year. I mean. Wild.
But I don't want to jinx myself, because like … let's face it, it's unlikely. But maybe? Jusssssst maybe?
But hey, before we pop a bottle of the extra fancy $15 champagne from Trader Joe's, let's talk about why I'm talking so openly about money, when it's – let's face it – still a big ol' taboo.
I feel strongly that income reports, and the transparency that comes along with writing them, are important for 2 reasons:
Knowing what fellow travel content creators are earning (and charging) helps to set realistic benchmarks for your own success. They're both motivating AND educational!
Speaking openly about the money side of this industry reduces the taboo surrounding asking for and discussing payment. That taboo hurts travel content creators by making it harder to ask brands and sponsors for the payment that your work deserves, particularly for women who are socially trained to be accommodating and self-sacrificing.
I find income reports empowering. And so, at the beginning of 2018, I wrote an income report for 2017 explaining how I earned $22,000 in my first full year of blogging on my travel blog, Practical Wanderlust. I got such fantastic feedback from readers who were inspired to monetize their own travel blogs that I decided to continue posting income reports for the entirety of 2018! I originally posted them on my travel blog, but Christina and I decided to move them over to Slaying Social where they've now found their forever home. You can check them all out here:
January marked my first month as a full-time travel blogger, and my goal this year – my second full year of blogging – is to see if this is a viable career path (or if I have to suck it up and get a real job again). I'm so excited to see where this crazy path takes me and I have no idea what I'm doing (yet), so come along for the ride! We can figure sh*t out together. It'll be fun. And I'll only panic about health insurance like, sometimes.
Psst: Be sure to follow me on Instagram and watch my daily Stories – I share my travel blogging task list (almost) every day and take you behind the scenes of what it's like to be a full time travel blogger! (Spoilers: it's way less glamorous than you're imagining.)
Here's what you'll find in this post.
2023 Travel Tip:
These days things can change quickly, so as soon as you buy your tickets, make sure to buy
travel insurance
in case you need to unexpectedly delay, cancel, or extend your trip. We use
WorldNomads
and
SafetyWing
. For more details, head to our
travel insurance guide!
Hey, are you a travel blogger too? Subscribe below and I'll send you a FREE email course to help you monetize your own blog in just 5 days! Subscribe below. Yes, in that giant box. With the big button. Go on, now, don't be shy.
Monetize Your Blog in 5 Days!
Do you want to monetize your travel blog? It can be super overwhelming to know where to start. In this FREE email course, I'll walk you through taking the first steps to monetize your blog in just 5 days!
All righty. Let's do this! How much did I earn in August?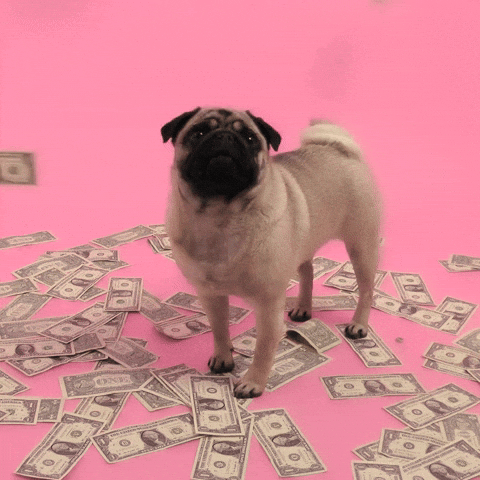 August 2018 Travel Blog Earnings
In August of 2018 my travel blog earned me $10,441.63. Yay!!!
This month I had some non-passive income. Not like, a huge amount, though – I wrote a freelance article and I did one sponsored blog post. I didn't die of stress (mostly) and it felt pretty doable.
I didn't travel in August at all. And it felt so nice. It was the first month I spent fully at home since February, and I badly needed the rest. Also, I had to get like, some minor heart surgery (my pacemaker needed a new replacement) so I really wasn't up for a lot of running around and wearing backpacks and such. But focusing on my mental health and finishing up some long-overdue projects was SO sorely needed (more on that below).
This Month's Stats & Traffic
Let's talk traffic! Context is important, and tracking my stats is just as crucial to understanding my earning potential and growth as tracking my income.
Also, this is important: don't go comparing yourself to me, especially if your blog is newer or you're not doing this full time. You're doing GREAT on your journey! You're killin' it. Set your own goals and celebrate your own milemarkers.
But still, context is important. So for reference, my travel blog has been in existence now for 2 years and 2 months! It's a fussy toddler blog and if it were a real person it would probably just be starting to do things like demand to wear very specific outfits or whatever.
August Page Views: 189,070
Uniques: 116,076
Sessions: 141,802
Social Media Followers: 32,628
Email Subscribers: 8,619
So first of all, can we talk about those page views?! My page views increased by 30,000 this month. WOAH. WOAH!!! What happened?
Y'all … the Google Algorithm Gods blessed me this month. They released a giant update on August 1, and while a lot of content creators were impacted negatively (and my heart bleeds for them, and I'm also terrified every day that the same could happen to me) in this particular instance, I was #blessed. My traffic climbed overnight – literally, one day I was getting 3k+ sessions per day and the next day I was getting 4k+ sessions per day.
I kept waiting for it to settle back down again, and it hasn't. So I'm officially closing in on 200,000 page views, which is a milestone I frankly did not even have on my reader this year when I went full time and had just barely started receiving 100k monthly page views on a regular basis.
Uniques and sessions were also up, but their numbers aren't as cool sounding as 200,000 monthly page views.
My social media followers also grew another 5.5% this month just like they did in July, mostly concentrated on Instagram and Pinterest. Twitter and Facebook continue to be giant wastes of my time not super significant for my growth *ahem*.
My email subscribers are still growing faster than I can actually create new email sequences and funnels to actually utilize them all (yikes) and I got bumped up to the next hosting tier on my email provider, sooooo I've already gone through in September and deleted a solid 2,000 Cold Subscribers. Bye, y'all. I'm not paying to keep your email on my list if you're not reading my emails, k? K.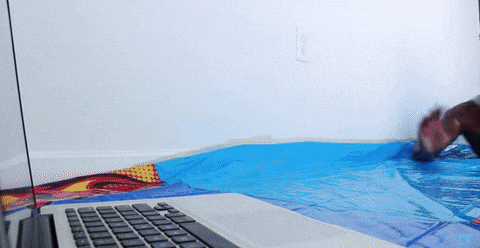 Travel Blog Income Breakdown
Alright, let's get to the good stuff. I know this is why you're here, and I'm gonna give you the goods. Here we go!
Advertising: $4,125.89
Affiliate Income (Excluding Amazon): $2,445.96
Amazon Affiliate Income: $1,196.28
Paid Press/FAM Trips/Sponsored Posts: $500
Freelance Writing: $2,000
Social Media Consulting & Courses: $12.50
Product Sales: $149.24
Grand Total: $10,441.63
Let's break down what worked and what didn't.
What Worked This Month
Let's start with Ad income. My RPM (that's the amount I get paid per session) is bouncing back a little bit after the July slump, so I anticipate that rising for the rest of the year. And if my traffic continues to be good (which … looks that way so far), that's gonna be pretty great. As always, I love Mediavine. So much.
Put it this way: they sent me CANDY when I was recovering from heart surgery. How did they even know I was getting heart surgery!?! They just did because they are Mediavine and they are wonderful and I love them, and it made me feel so happy and cared for and they're just wonderful and I just cannot gush enough.
You guys, it's not the just money that keeps me shouting about Mediavine from the rooftops. I love Mediavine for the people. The community. You can't buy the kind of care they demonstrate to each and every one of their partners. You just can't. It's so refreshing and so wonderful. And so I say for the millionth time: get yo'self to 25k sessions and apply!!
OK, moving onto affiliate income. Amazon continued to be meh. And like I said last month, I think it's a bigger issue than just seasonality – I truly think that we, as a culture of concerned citizens (haha or at least a few of us maybe), are moving away from Amazon. It's massive. It's run by the richest man in the world. It takes a massive amount of energy to move every tiny thing that they ship, wrapped in plastic and cardboard.
And I, and I think enough of my readers to affect my Amazon affiliate income, are choosing to shop at Amazon less and less.
So, I'm diversifying my affiliate income. I'm seeking out and pitching to the brands that my audience (and I) know and love, and especially making a choice to support really great brands that align with my beliefs. Brands that are environmentally responsible, that are good stewards of the world, and aren't giant corporate behemoths who pay their workers crappy wages and are too busy funding personal spaceship projects to care about the conditions in their own warehouses.
I hope Amazon gets the message.
Anyway, that mission continues. But in the meantime, a few of my other affiliates are up! I can see some seasonality already as my readers start to read my cold weather posts and purchase bulkier, heavier items to keep them warm on their travels.
And … I'm finally making it a priority to write more converting posts. Because – and I hate to admit this – you guys, I have like under 5 actual posts that I wrote with the intent to drive affiliate sales.
I mean. Can you imagine if I actually PRIORITIZED that?! Yeah, me neither. So. Note to self: do that.
Ooh! And my travel products are selling! In case you need a reminder, I'm selling my Disney Parks Scavenger Hunts on Gumroad. And it's going so well (and I get to keep SO MUCH of those sales) that I'm already trying to think up some new cool products I can create! I mean, the opportunities are limitless. But if I'm being honest, I really wish I could just make like a tote bag with my face on it or something really dumb.
Most exciting of all? My affiliate partners are selling these things too!! I feel like a Disney Scavenger Hunt Kingpin or something. But it feels good! I love knowing that I'm putting money in other people's pockets AND creating Disney Magic at the same time. It tickles like, both my former Cast Member side and my Jew side. (Yes, y'all. I'm half Jewish. What, these income reports didn't tip you off?)
Psst: Do you have content about Disneyland or Disney World? I'm sharing 40% of every sale of my scavenger hunts to my affiliate partners. Drop me a note if you're interested!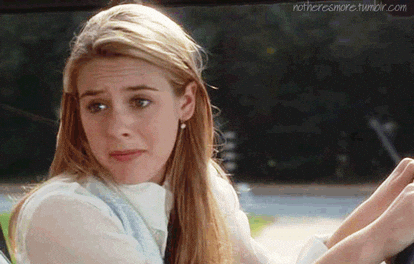 Misses This Month
My big miss last month was being a ball of stress and anxiety, and August was actually exactly what I needed. I travelled exactly 0 times. I made an effort to cut my hours back from 70+ per week to a much more manageable 50-60. I spent time with friends. I deleted 99% of the crappy "give us all your content and we'll pay you in EXPOSURE to the 0 people that currently use our stupid unoriginal app" emails with no guilt whatsoever.
I don't know, it was like … kind of a pretty good month. I didn't accept more work than I could take on. I earned a lot of money. I didn't die of stress. All in all, things were great?
Now I'm panicking because I feel like I'm forgetting something big.

Travel Blog Expense Breakdown
How much money did I throw away this month? A very reasonable amount, actually!
Google Apps: $20
ConvertKit: $128.20
Virtual Assistant(s): $545
Adobe Creative Suite: $31.78
Slaying Social Services: $39.00
Keysearch: $8.45
Social Media Management Tools: $29
Hosting: $125
Advertising: $30
Travel Expenses: $592.58
Total August Blog Expenses: $1,549.01
All told, we're pocketing $8,892.62 this month. Not too shabby! I actually expected to spend more this month.
At this rate, Jeremy and I are officially on the hook for some nice Christmas gifts for our loved ones this year, because for the past two years we played the "sorry we're broke/traveling" card like total d*ckbags. Sorry, everyone!
Those travel expenses are just plane tickets for Christmas – we'll be heading to the East Coast to spend the holiday with family and then heading north from there into the snow-covered tundras of Canada for our annual winter trip. Ooooh, I just love snow! I can't wait.
In terms of our expenses, we spend roughly the same amount on our usual blog services each month. Here's a quick rundown of what we spend money on every month:
Google Apps: I use Google for all of our website services, including email and a shared drive for both Practical Wanderlust and Slaying Social. I'm actually only supposed to be paying $10 each month, but I set something up wrong and now it's a lot of work to fix, sooooooooooooooo….
ConvertKit, my email host, is one of the most priciest business services I pay for each month, because I'm paying for both Practical Wanderlust and Slaying Social's email lists. As our email subscribers have grown, the expenses associated with it have, too. However, I firmly believe that email subscribers are a worthwhile investment!
Virtual Assistant: I now employ multiple freelance contractors! I expect to be spending a lot more on assistance for the rest of the year as I seek some work/life balance. I'm thrilled to have some help and I'm excited to throw a LOT more money into this category. I'm seeing it as an investment in my own time/sanity.
Adobe Creative Suite: I pay for Lightroom, Photoshop, and Premiere. I'm learning how to use video, so hopefully I'll use Premiere SOON (she says, for the 8th month in a row).
Slaying Social Services: We are currently paying for a course hosting platform for our courses and a webinar platform.
Keysearch is my SEO tool and I love it. It's worth it's weight in gold, but it's actually pretty cheap each month!
Social Media Management Tools: I am currently paying for Tailwind for Pinterest and a tool for Instagram.
Hosting: My host is Performance Foundry. They provide fully managed hosting, which is like having a team of tech experts at your fingertips. In addition to hosting, they handle things like site speed optimization, plugin updates and fixing broken plugins, making sure my site is never down (and getting it back up when it is, without needing to be called and yelled at), and even basic, minor coding fixes. If you have a larger blog, I highly recommend them!
Advertising: Christina and I paid $30 to the owners of a Facebook Group that we love for the ability to advertise to their members.
---
Hey, are you a travel blogger too? Subscribe below and I'll send you a FREE email course to help you monetize your own blog in just 5 days! Subscribe below. Yes, in that giant box. With the big button. Go on, now, don't be shy.
Monetize Your Blog in 5 Days!
Do you want to monetize your travel blog? It can be super overwhelming to know where to start. In this FREE email course, I'll walk you through taking the first steps to monetize your blog in just 5 days!
Well, that's all, folks! What questions do you have about travel blogging, monetizing a blog, or starting a blog? Drop me a comment below!
Want to read more of my income reports? You can find them all here.